Congratulations to the newly elected USA Governance Circle Leaders.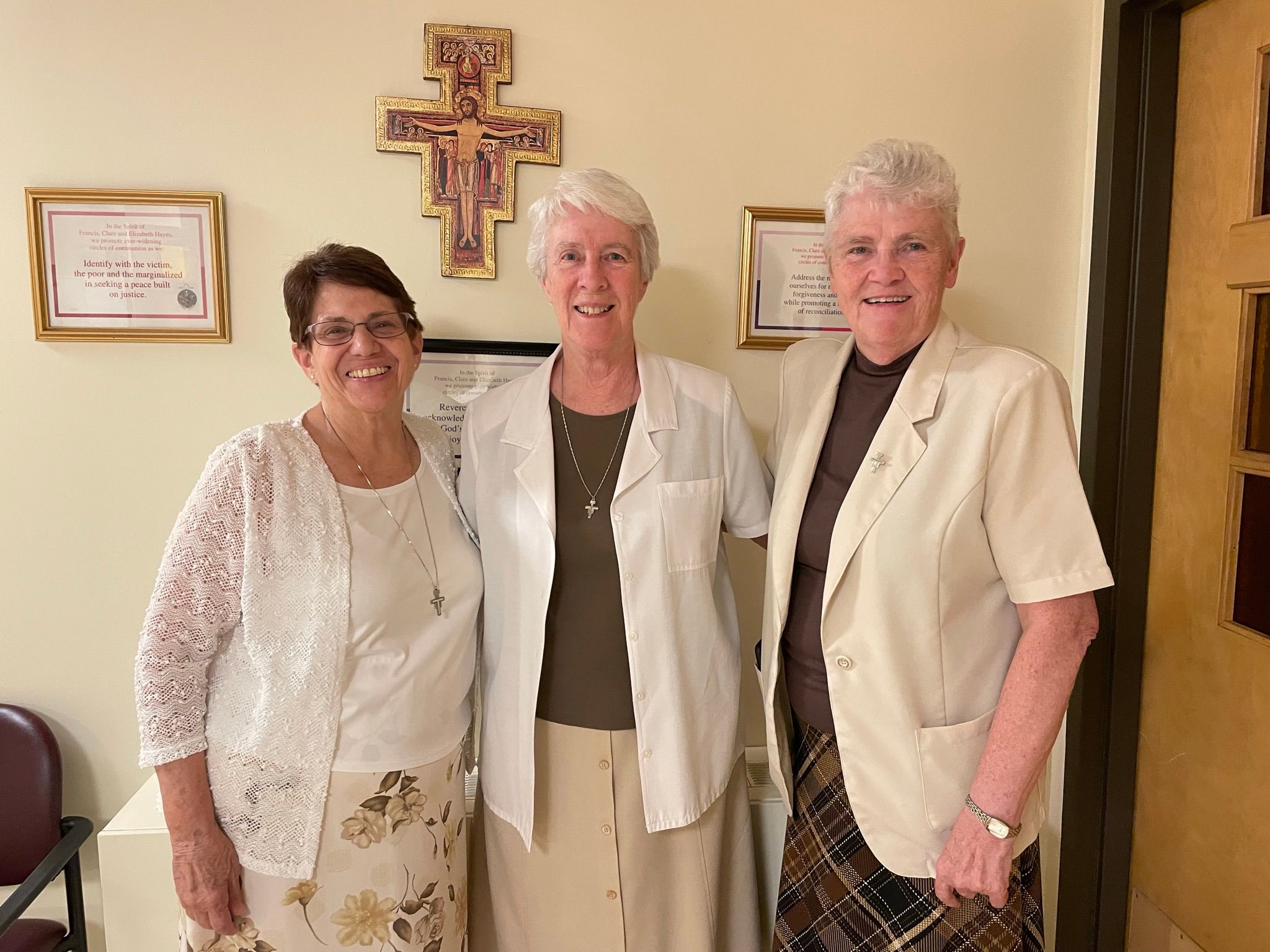 The USA Governance Circle elections took place during their Chapter, Easter Week 2022. Pictured below from left to right: Sr. Julie Franchi, Councilor, Sr. Jeanette Gaudet, Minister, Sr. Catherine Finnerty, Councilor.
A special Ritual of Blessing, "Being a Light Bearer" was held on June 25.
Blessings for New Leaders
May your new ministry excite your heart,
Kindle in your mind creativity to journey beyond the old limits
Of all that has become wearisome.
May this service challenge you toward new frontiers that will emerge
As you begin to approach them,
Calling forth from you the full force and depth of your undiscovered gifts.
May it fit the rhythms of your soul,
Enabling you to draw from the invisible new ideas and a vision that will inspire.
Remember to be kind to those who work for you,
Endeavor to remain aware of the quiet world
That lives behind each face.
Be fair in your expectations,
Compassionate in your criticism.
May you have the grace of encouragement to awaken the gift in the other's heart,
Building in them the confidence to follow the call of the gift.
May you come to know that service which emerges from the mind of love
Will have beauty and form.
May this your service be worthy of the energy of your heart
And the light of your thought.
May it assume a proper space in your life;
Instead of owning or using you, may it challenge and refine you,
Bringing you every day further into the wonder of your heart.


– Adapted from: John O'Donohue, "Blessings for a New Position," To Bless the Space Between Us: A Book of Blessings (2008)