On Saturday, May 26 the Jubilarians from the New England Region gathered to celebrate over 400 years of commitment and service as Missionary Franciscan Sisters. Walking in the footsteps of Francis, Clare, and Elizabeth Hayes, these sisters have lived and shared the Gospel as teachers, parish ministers, pastoral councilors and spiritual directors, facilitators, nurses and finance officers.
Elizabeth Hayes, foundress of the Missionary Franciscan Sisters wrote: "To see the Religious Life founded in a generous, broad and noble spirit, that is my desire-flourishing in the loving, generous, joyful spirit, to see union and trust and confidence in its members."
How happy she must be today.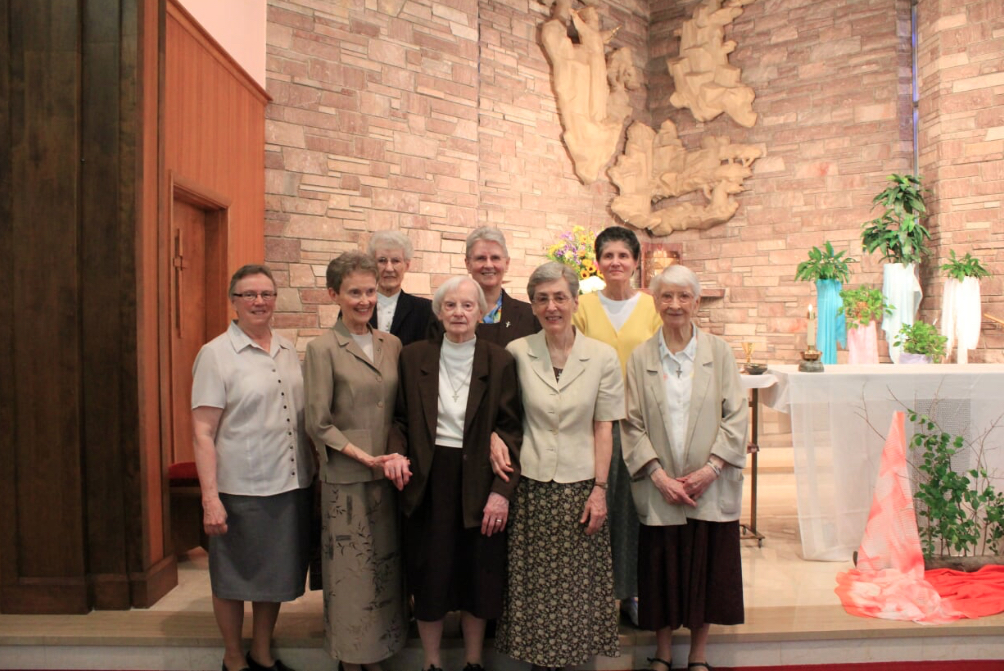 From left to right, front row Sisters: Donna Driscoll, Margretta Flanagan, Seraphina McHugh, Violet Grennan, Lucille O'Connor. Back row: Eileen Hurley, Terentia Hynes, Diane Vallerio