May 6th 1894-2019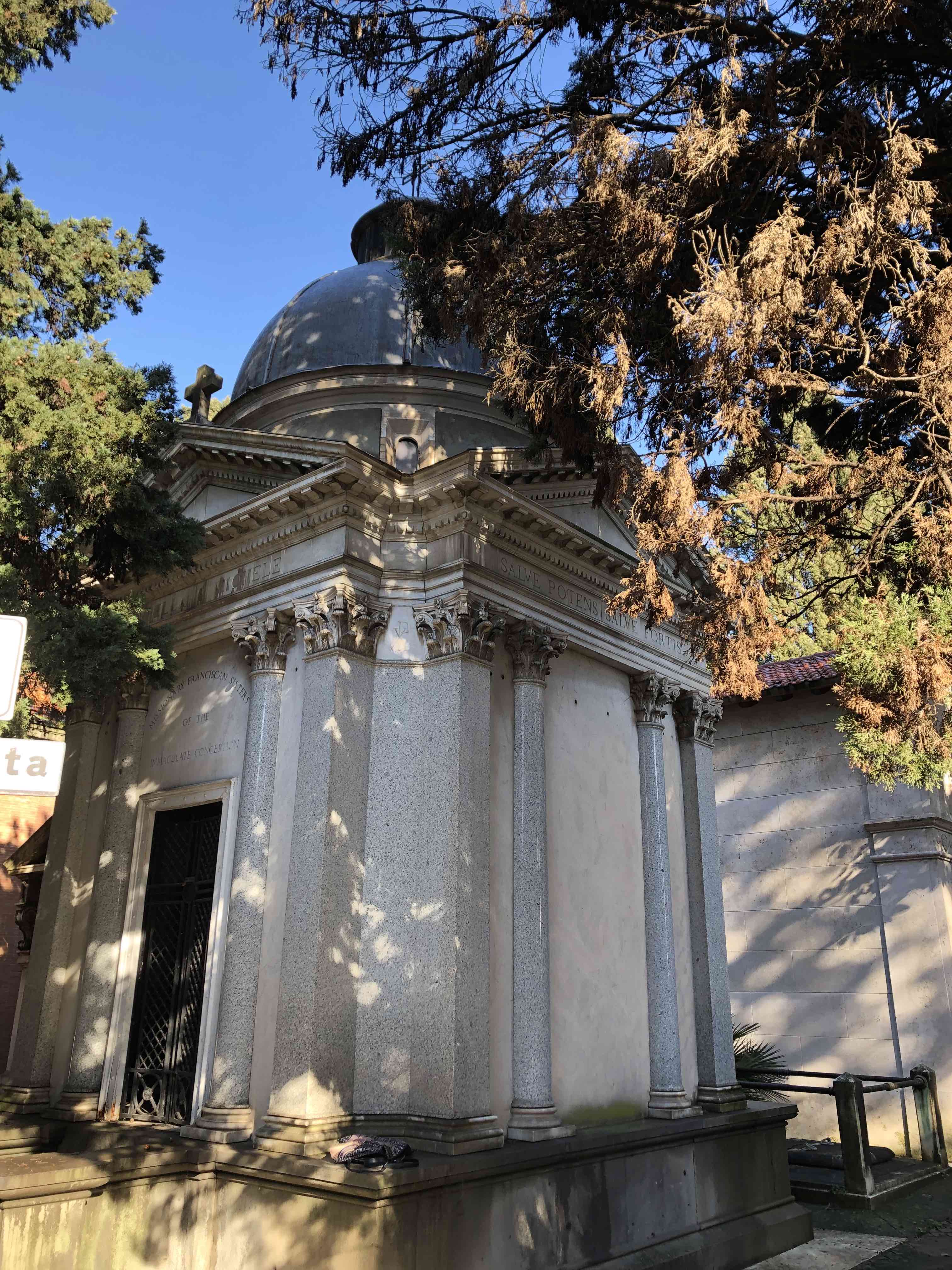 "On the eve of the feast of the Sacred Heart, the body of our venerable Foundress, Mother Mary Ignatius of Jesus, was translated from the Mortuary Chapel of the Confraternity of the Precious Blood, where she was interred after her holy death in May 1894, and deposited in that of St. Michael. The Very Reverend Father Provincial of the Roman Province of the Seraphic Order, P. Bonaventure Chiarinelli, OFM., officiated at the ceremony, assisted by several of the Fathers. The tomb being opened and the suffrages prescribed by the rite being made, the casket containing the dear remains of our Mother was lifted by the pall-bearers, and borne thither, accompanied by a long procession, headed by the Cross, and composed of Franciscan Fathers, acolytes, Sisters of the Institute, little girls dressed in white carrying lilies, and a considerable number of friends, all carrying lighted tapers. It was truly an impressive sight; and the monotonous chant of the psalms and prayers, made it all the more awe-inspiring"
The account of the translation of the body of our beloved Mother to its last resting place: Taken from the September 1904 issue of the Annals of Our Lady of the Angels.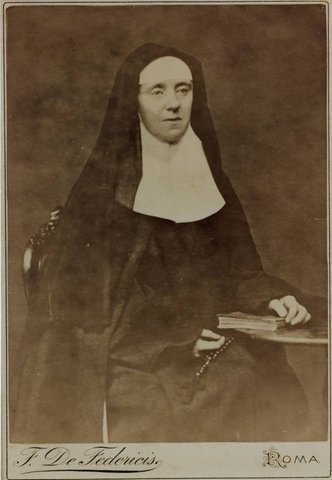 GOD ALONE
What have I in heaven, and besides You
What do I desire on earth?
O my God You only will I know
You only will I seek
You only will I hope for
You only will I love
You only will I listen to
You only will I seek
You only will I imitate
You only will I study
You only will I possess
You only will I contemplate
Now and through all eternity
Amen! God alone! God alone!
[Elizabeth Hayes]