Missionary Franciscan Sisters in Ireland celebrating 200 years since our foundress's birthday.

Las Hermanas Franciscanas Misioneras de Irlanda celebran los 200 años del nacimiento de nuestra fundadora.

Sœurs franciscaines missionnaires en Irlande célébrant les 200 ans de l'anniversaire de notre fondatrice.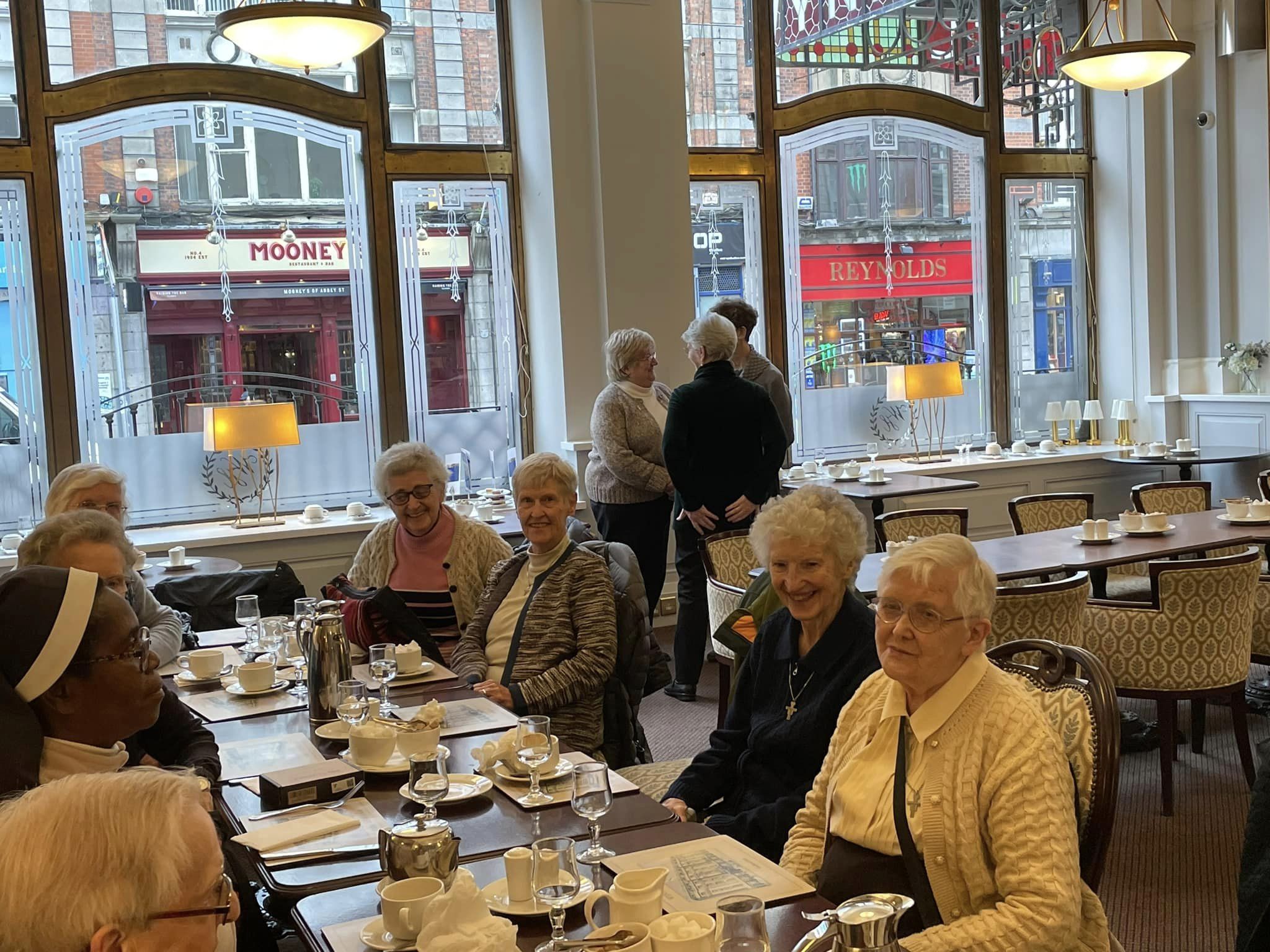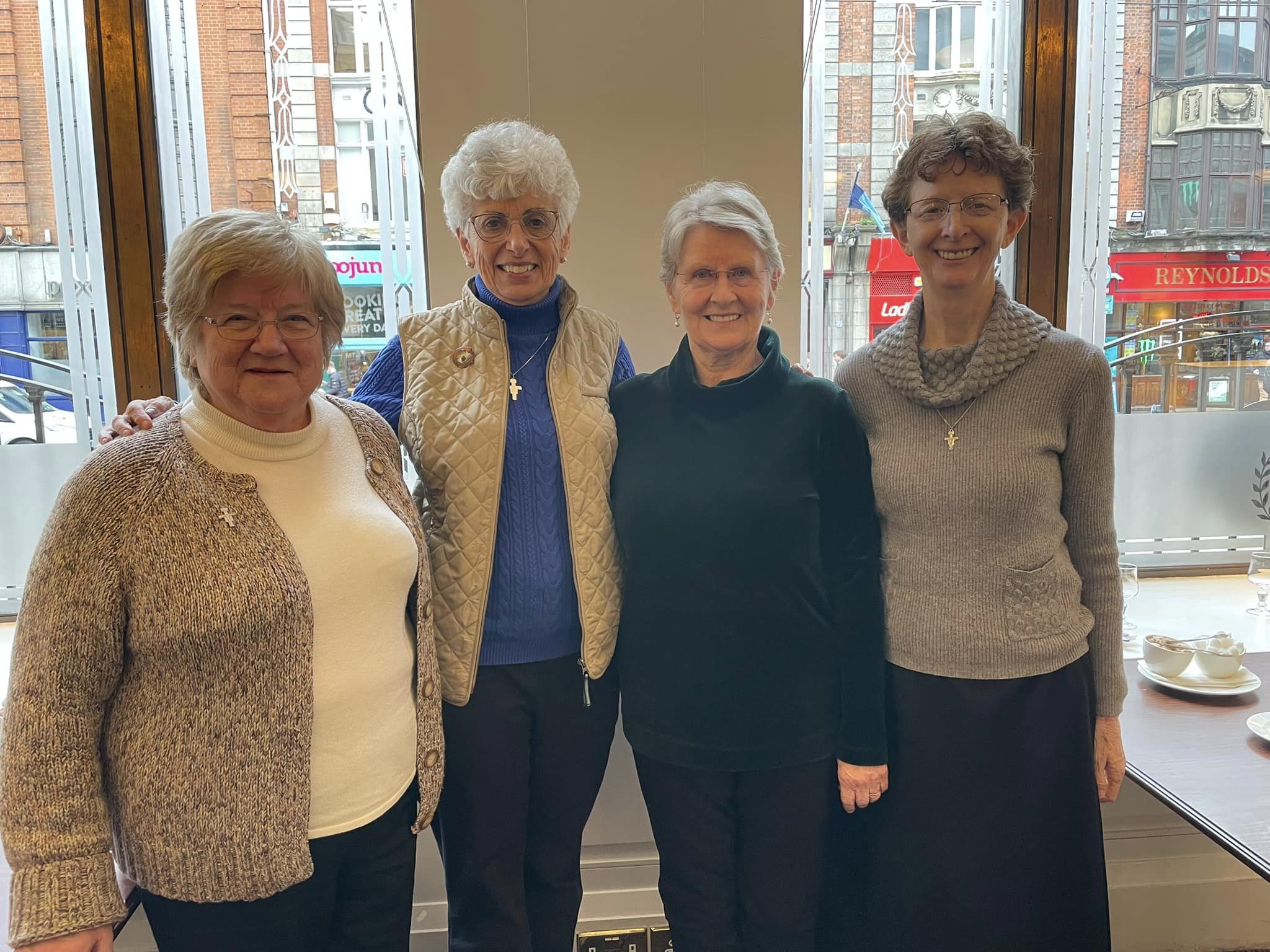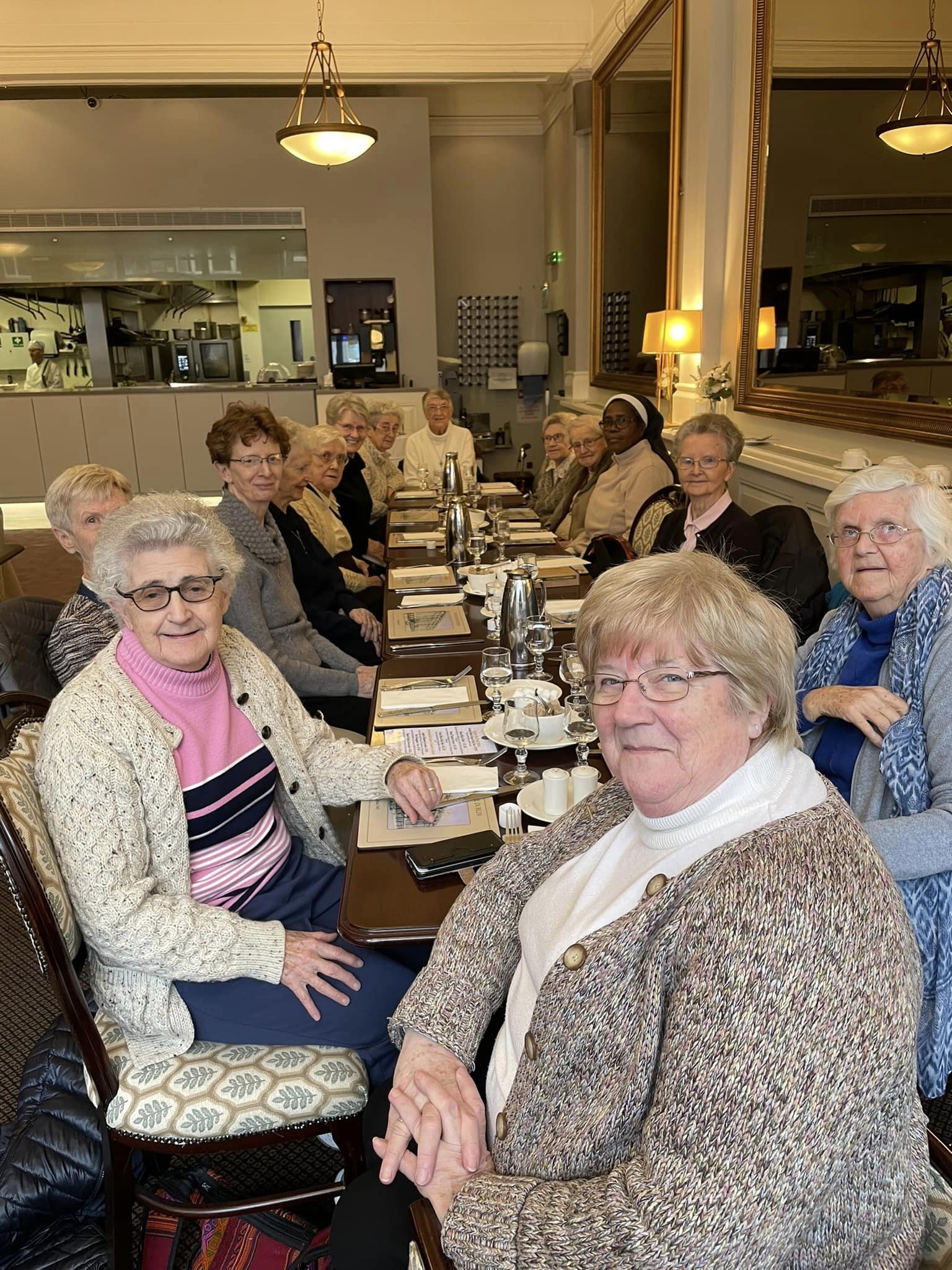 PAPUA NEW GUINEA
Here some photos of the Sisters having Adoration before the Blessed Sacrament on the Eve of the celebration of the 200th birthday of Elizabeth Hayes, and some photos after the Mass on Friday.
Aquí algunas fotos de las Hermanas haciendo Adoración ante el Santísimo Sacramento en la víspera de la celebración del 200 cumpleaños de Elizabeth Hayes, y algunas fotos después de la Misa del viernes.

Voici quelques photos des sœurs en adoration devant le Saint Sacrement la veille de la célébration du 200ème anniversaire d'Elizabeth Hayes, et quelques photos après la messe du vendredi.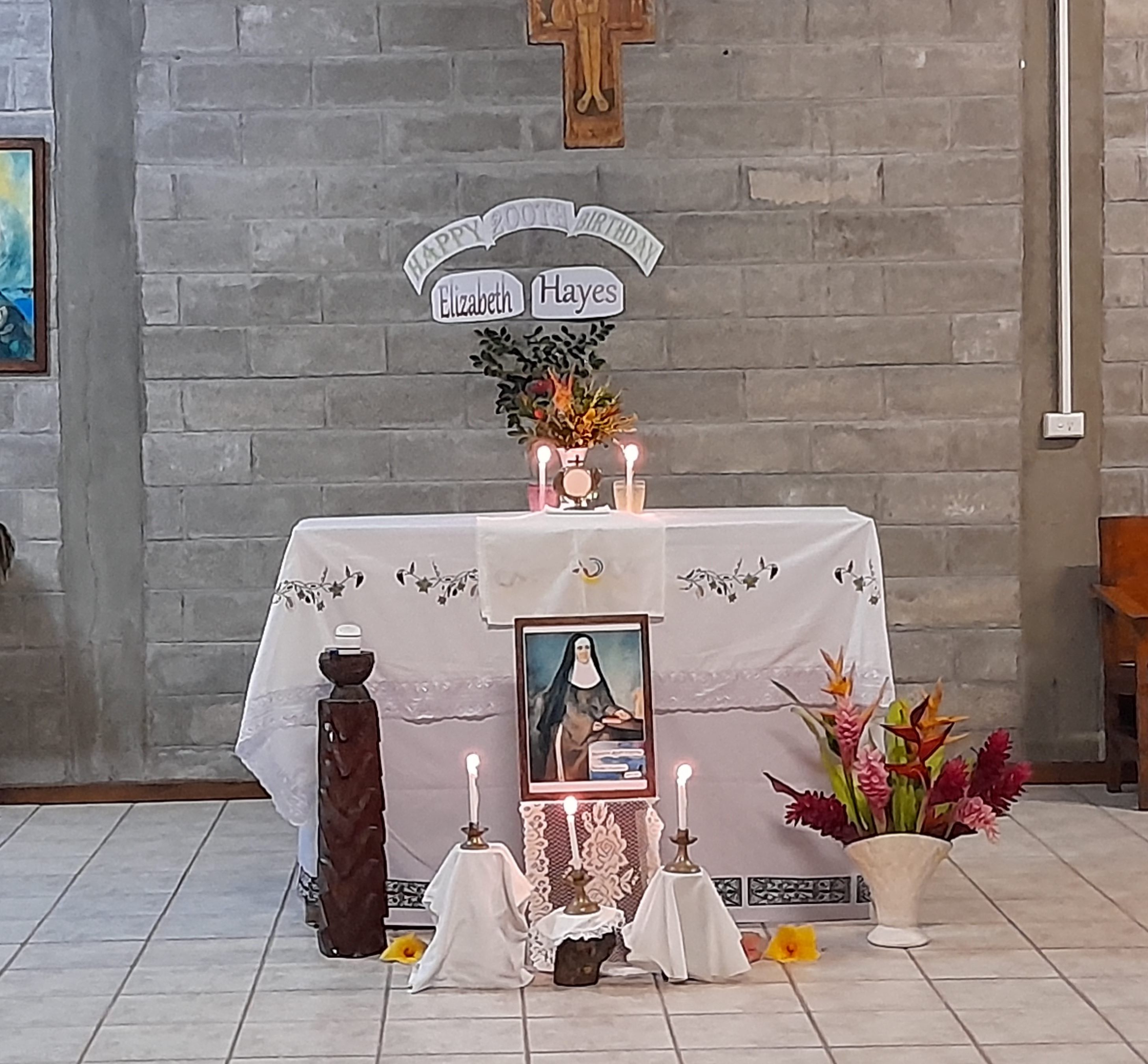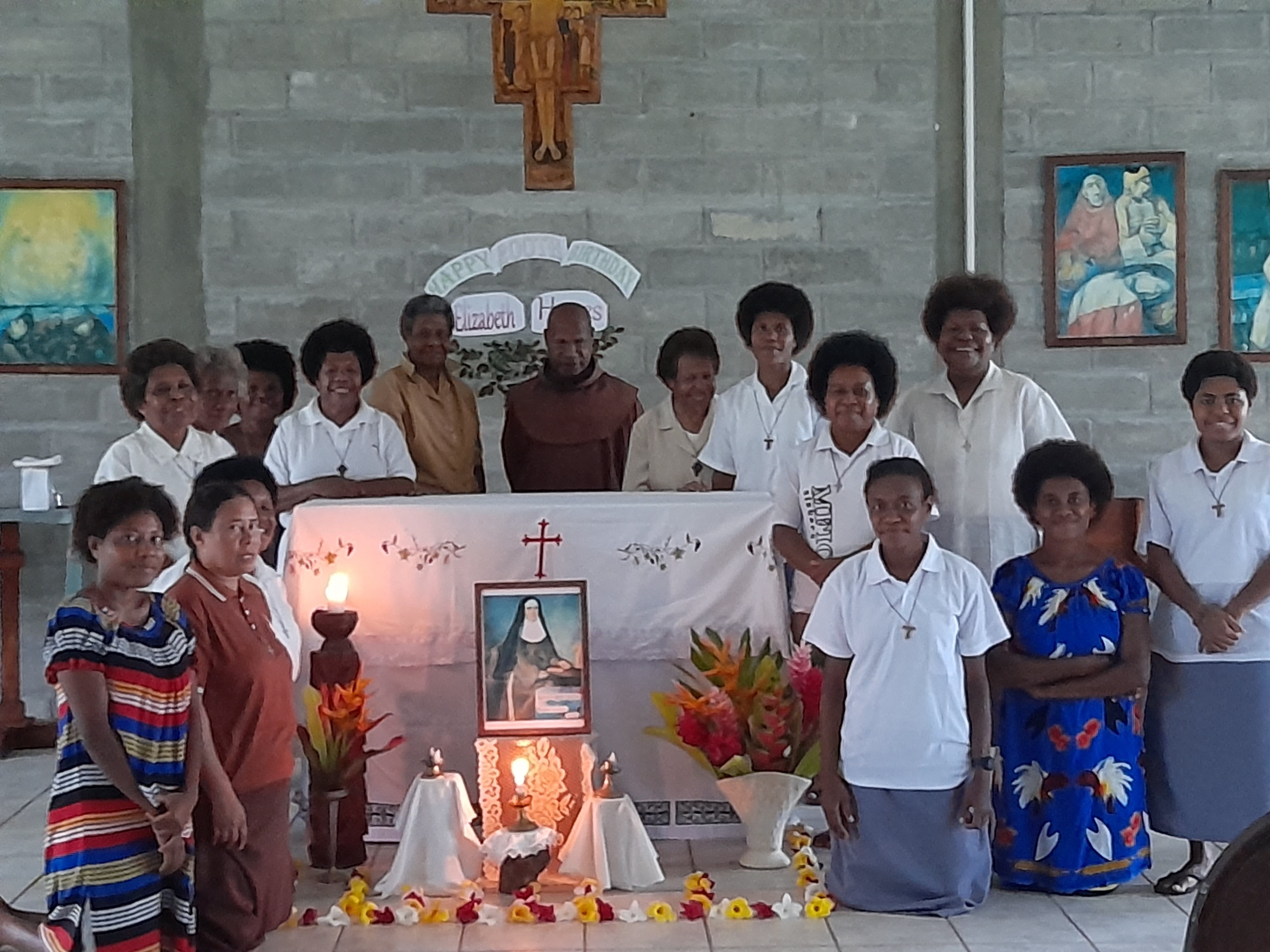 Sisters, Former Members and Associates celebrate the life of Elizabeth Hayes in Syracuse.

Hermanas, ex Miembros y Asociados celebran la vida de Elizabeth Hayes en Syracuse.

Sœurs, Anciens Membres et Associés célèbrent la vie d'Elizabeth Hayes à Syracuse.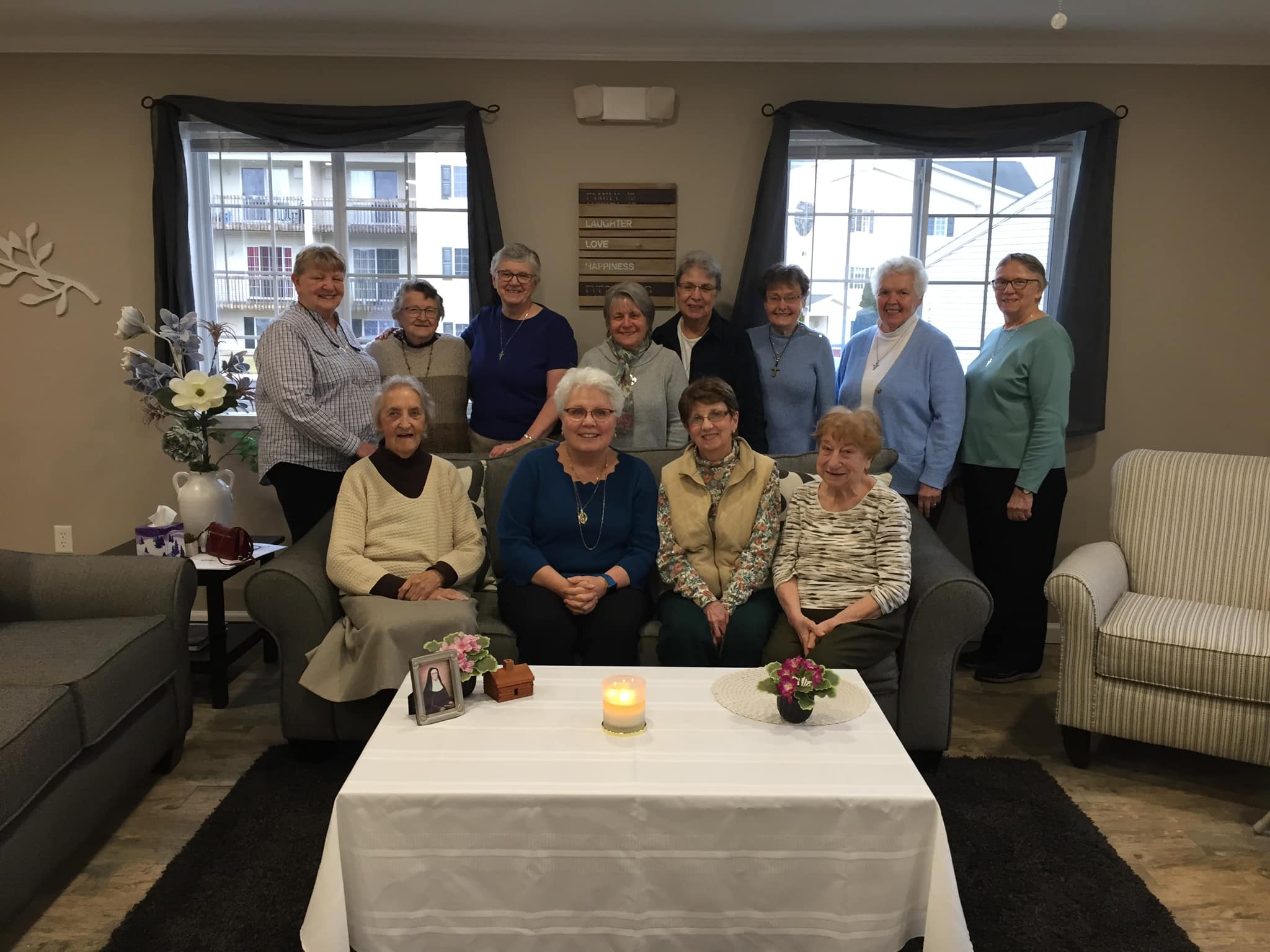 Delamore Retirement Community in Australia also rejoiced with 6 events over 3 days.
Residents (including MFICs), and several other MFICs and guests joined the celebrations.

Delamore Retirement Community, en Australia, también se alegró con 6 actos a lo largo de 3 días.
Los residentes (incluidas las MFIC), y varias otras MFIC e invitados se unieron a las celebraciones.

La Delamore Retirement Community en Australie s'est également réjouie avec 6 événements sur 3 jours.
Les résidents (y compris les MFIC), ainsi que plusieurs autres MFIC et invités se sont joints aux célébrations.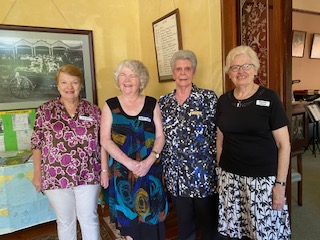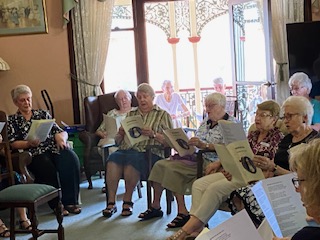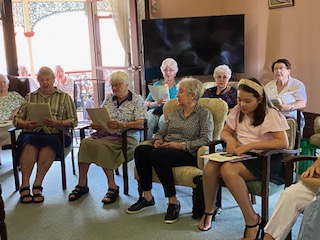 Below some picture of the Sisters of the Canadian Circle, at Résidence Les Pionnières.
The Canadian Circle is also known as Our Lady of Lourdes and as Elizabeth Hayes Circle.

Abajo algunas fotos de las Hermanas del Círculo Canadiense, en la Residencia Les Pionnières.
El Círculo Canadiense también es conocido como Nuestra Señora de Lourdes y como Círculo Elizabeth Hayes.

Ci-dessous quelques photos des Sœurs du Cercle Canadien, à la Résidence Les Pionnières.
Le Cercle Canadien est également connu sous le nom de Notre-Dame de Lourdes et de Cercle Elizabeth Hayes.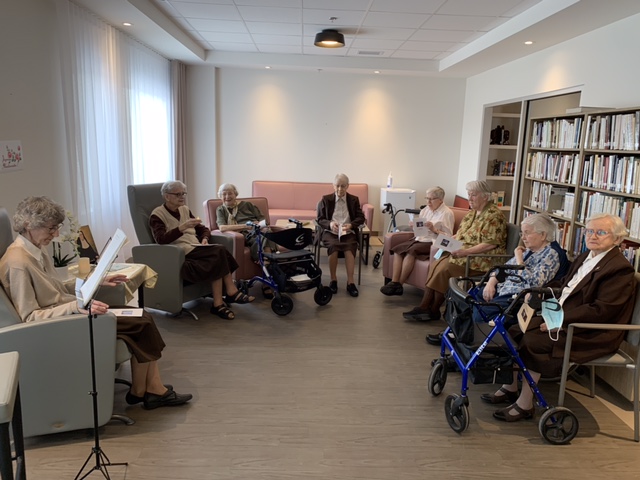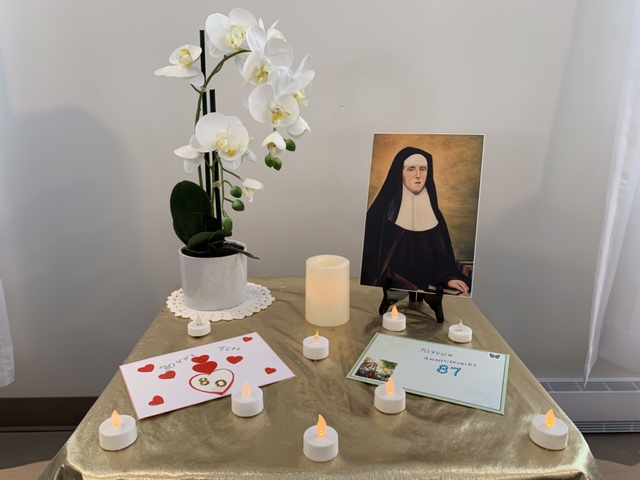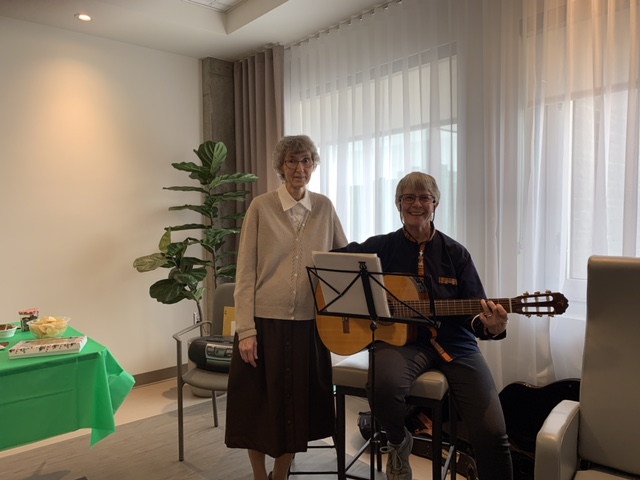 December 6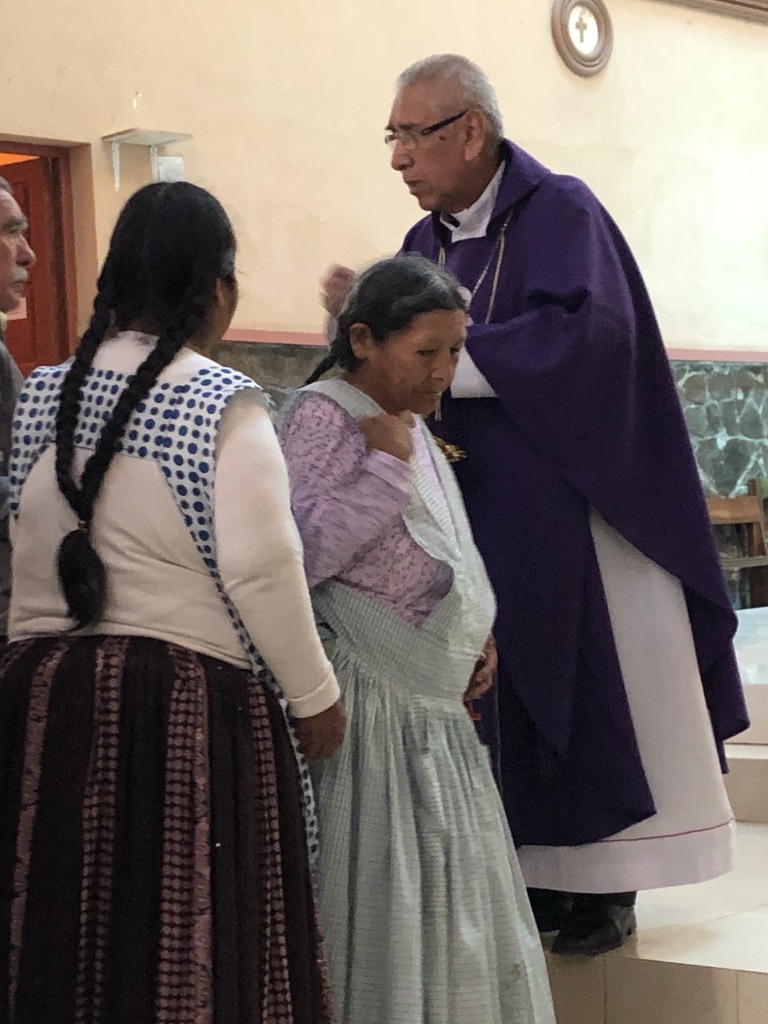 After a long but uneventful trip to La Paz from Boston, my sister Kathy and I arrived in Coroico where festivities celebrating fifty years of the life and mission of our sisters in Bolivia were about to begin. More than 50 catechists from the mountain villages that surround the parish gathered at the Cathedral for Mass celebrated by Bishop Juan Vargas.
During his homily he recounted his memories as a young priest working with our sisters and in particular with Sister Justin. Bishop Juan thanked our sisters for our presence in Coroico and reminded the catechists gathered, many of whom were trained by our sisters, that although we are few, our mission continues through them and spreading the Gospel and Christian life is in their hands.
After Mass we gathered in the Diocesan center for a delicious meal prepared by Betty and Marcos. Fr. Freddy introduced Sr. Helena Harney and invited her to make a toast. Helena thanked the people of Coroico for the gift that they have been and continue to be to the Missionary Franciscan Sisters of the Immaculate Conception. (MFIC) Many of the catechists present gave testimony to the many ways that the sisters who served here touched their lives. They called out many by name and asked Me to share with the sisters their deep gratitude and love.
December 7
Sisters Gustina and Clorinda arrived today. Veronica who is interested in our community came with Clori and Gustina to celebrate with us.
December 8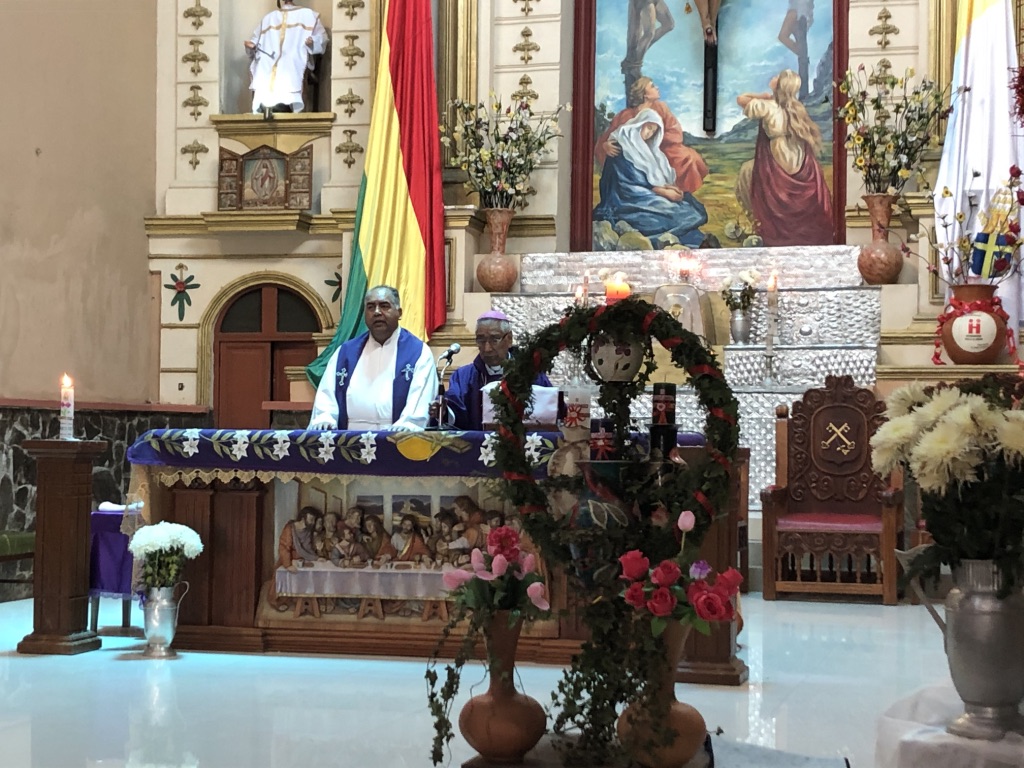 We began today's celebration with community prayer in our little chapel in the convent in Coroico. After breakfast we left for the festivities in the Cathedral of Saints Peter and Paul. The people of the parish had the church beautifully decorated. Sr. Maribel welcomed the congregation to the celebration and gave a brief summary of our charism. Once again, Bishop Juan Vargas was the celebrant. Each of the sisters present had an opportunity to participate in the Liturgy. Before the final blessing Sr. Helena thanked the people of Coroico for their love and support. The congregation was invited to share in a repast served by the sisters, priests and volunteers.
After a short break the religious in Coroico, the bishop and priests of the parish joined about 70-80 friends for a delightful lunch, music and dancing.
The weekend festivities were truly a testament to our MFIC sisters who have served here in the past and continue to serve here today. However, we also celebrated the love and friendship of the people of Coroico and way in which they have enriched our Franciscan charism.
Marie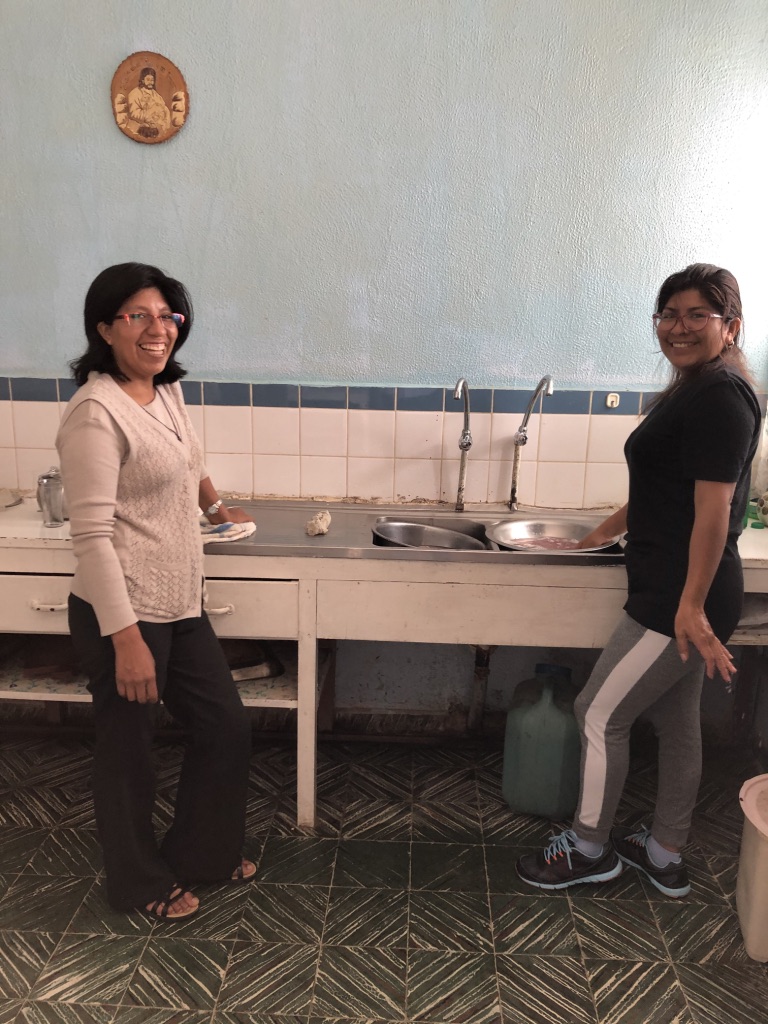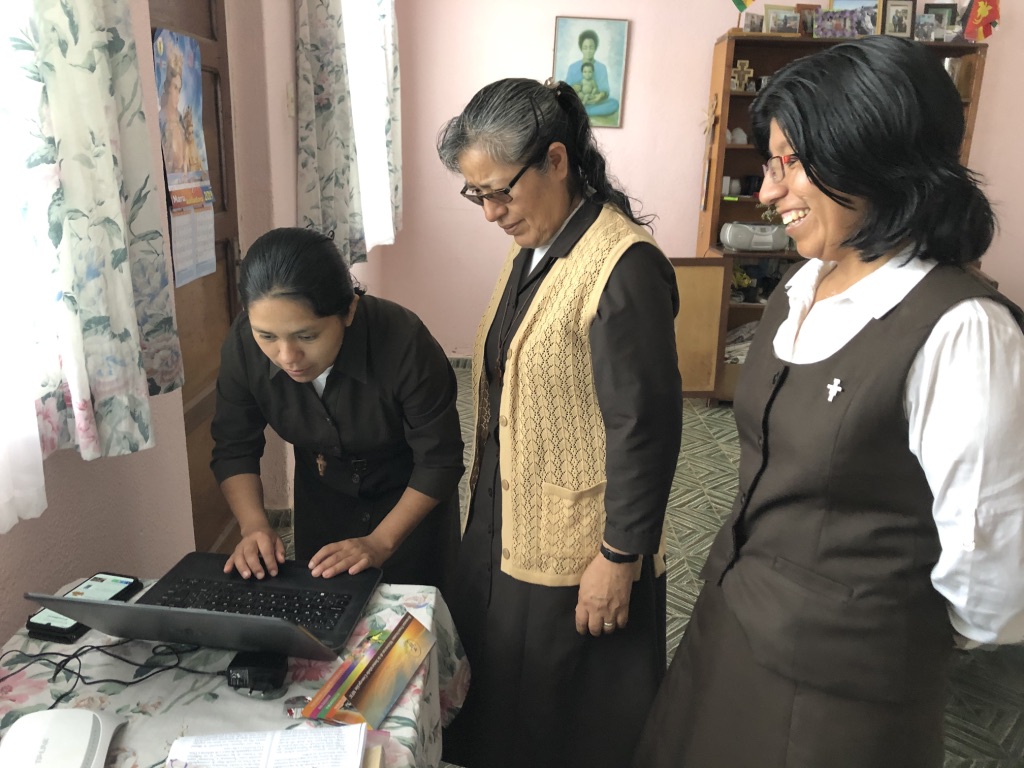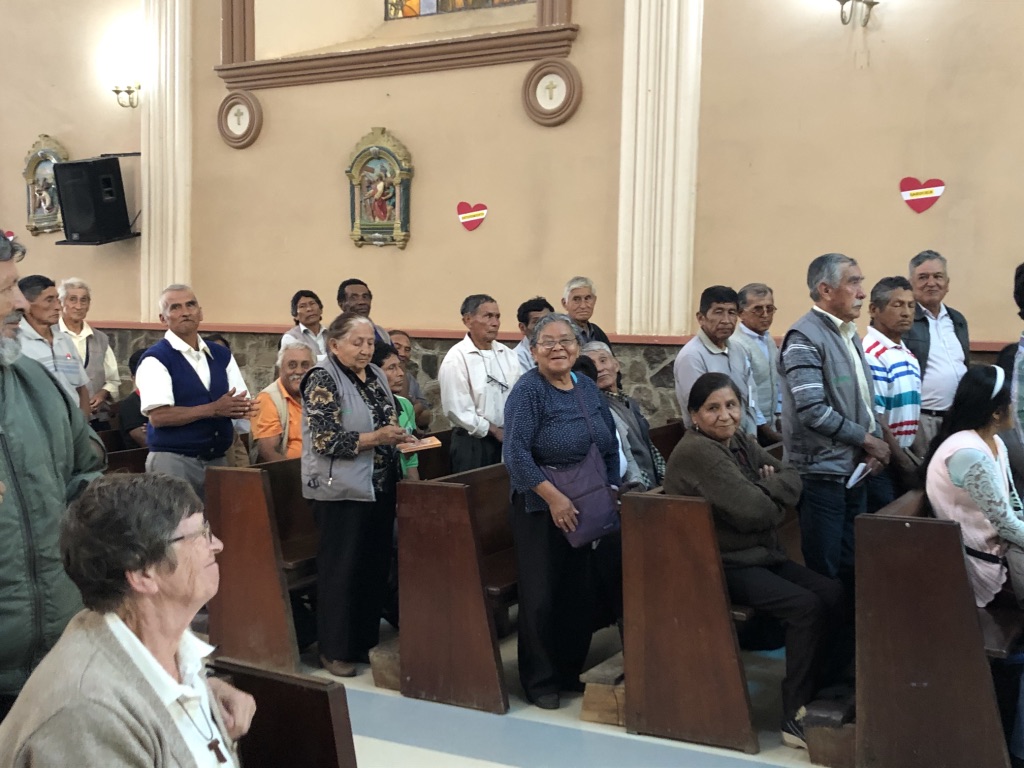 Students concerned about climate change take part in a climate-strikes rally at City Hall Plaza on September 20, 2019 in Boston, Massachusetts.
Youths around the globe say the planet can't wait any longer
"The threat poised to our generation is dire," a Boston College student told several thousands of students
Friday's rally organized by 15 teenagers across greater Boston — was one of many global climate protests from Nairobi to Tokyo, and comes a few days before the United Nations holds a climate summit in New York City.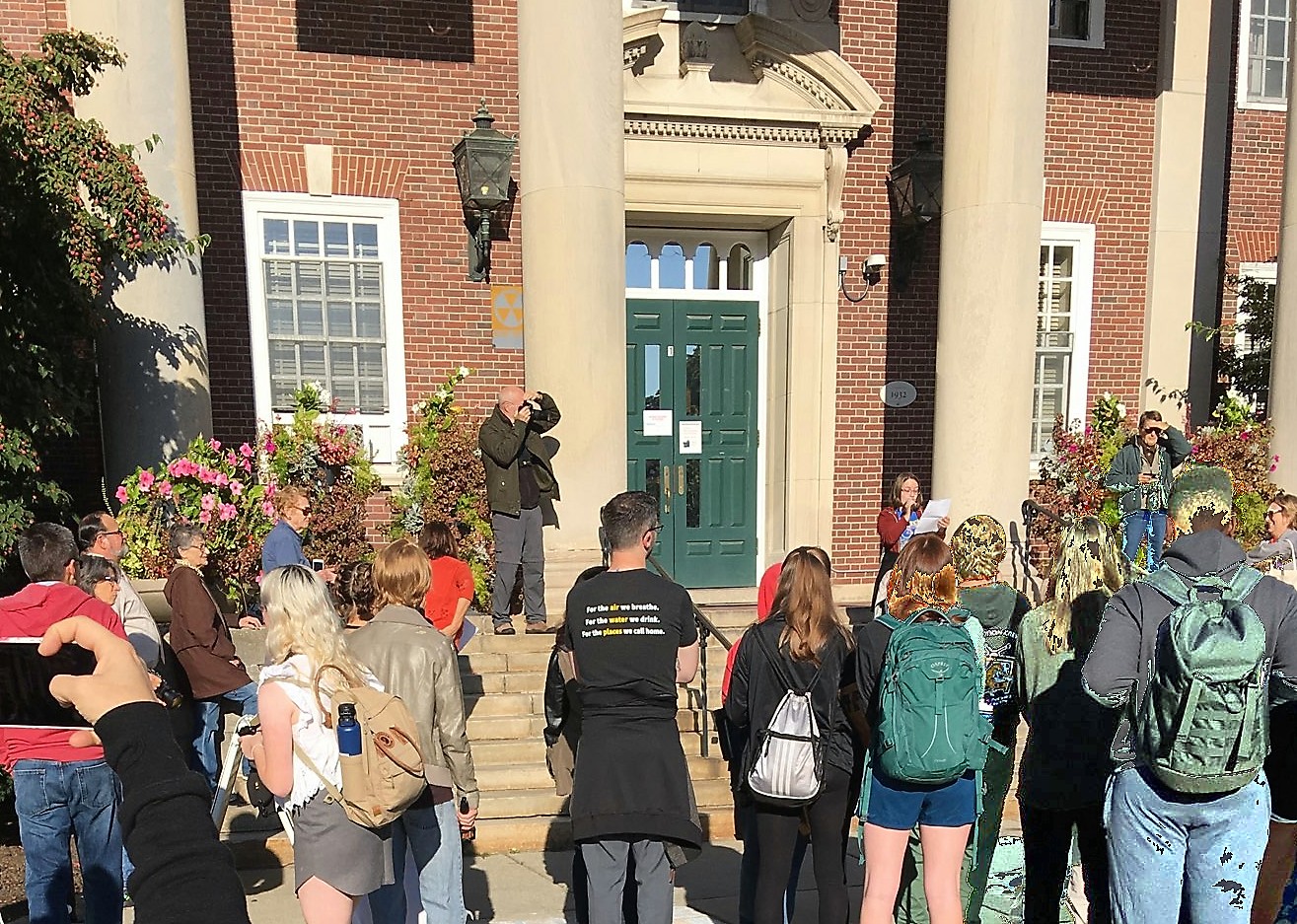 Organizers lead thousands on a march from government center to the State House.
"It's really our generation that has the most on the line, and the decisions that are being made right now are going to affect us the most," Lynn said. "It's really disappointing to see political leaders not taking action on a very, very evident and huge crisis".
Sr. Jean Morrissey, Sr. Carla Thomas and Sr. Jeanette Gaudet attended the rally at the Newton Town Hall. In the evening there was a special Prayer Service for the whole Centre St. Community entitled:" Season of Creation ". During the service a video was shown with a message from Pope Francis.


#MFIC #SeasonOfCreation #UnitedStates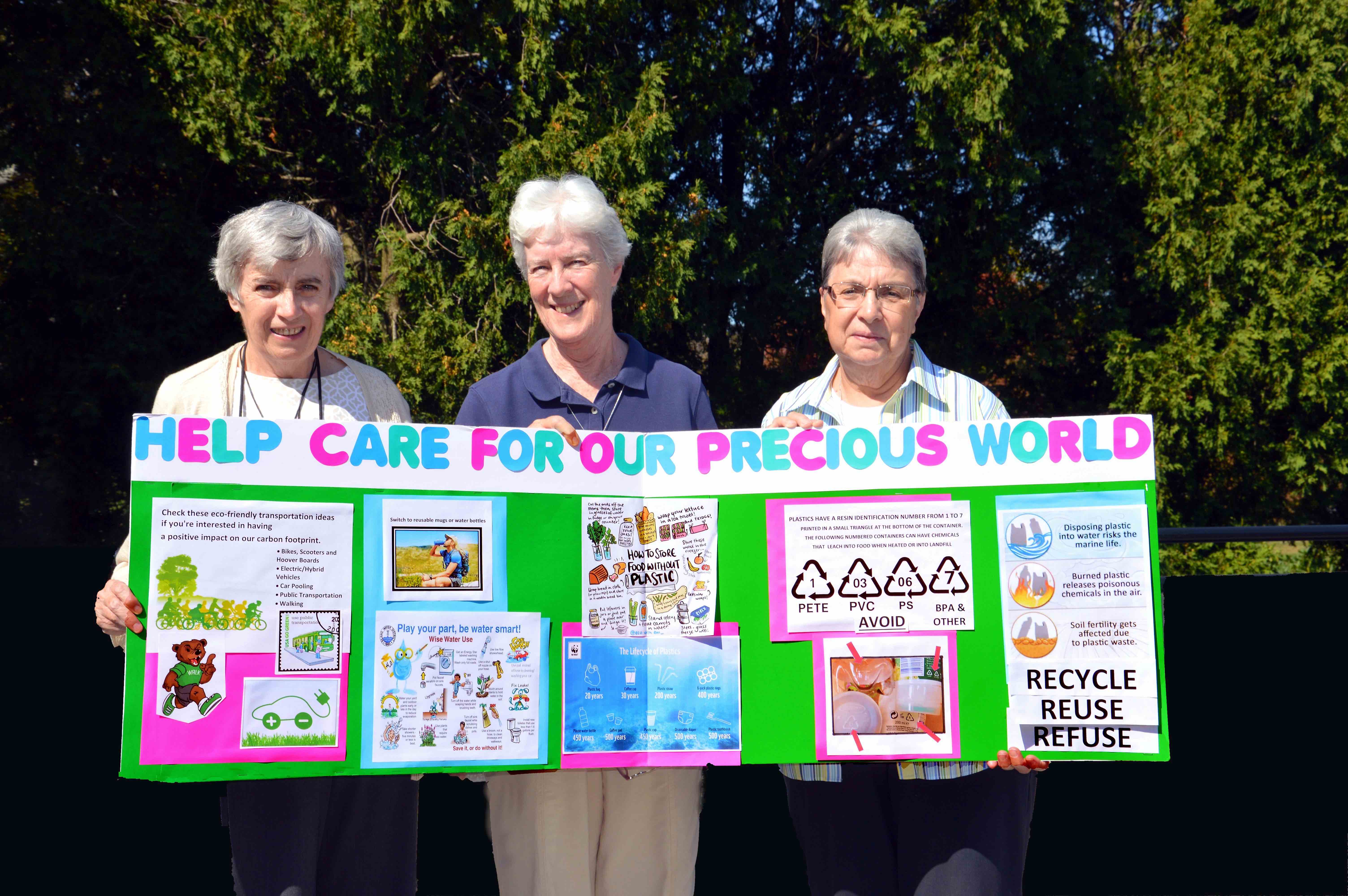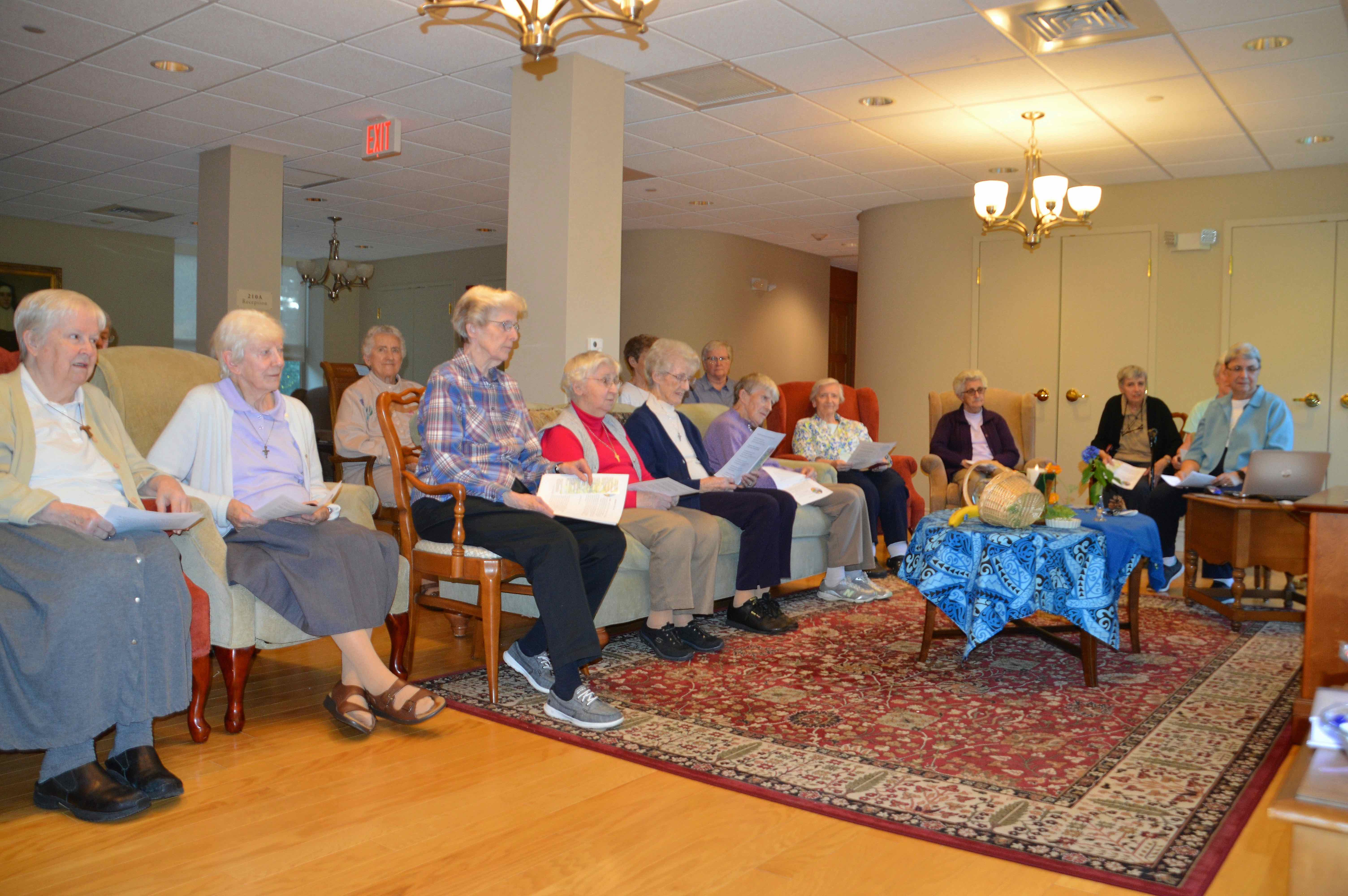 h
ttps://static.xx.fbcdn.net/images/emoji.php/v9/tc0/1/16/1f30e.png?_nc_eui2=AeHx9m5Zgf87gA152Y1wk4x2fGUaeycH0UIoBVWg3Mer0qcNjyyXo8bjQ5s6XMroW7QdQvs3UKILZ9-SqALaRZ-i4c03GxWtwZ1WjtLiQpBXNg");">🌎https://static.xx.fbcdn.net/images/emoji.php/v9/tf0/1/16/1f338.png?_nc_eui2=AeEJeaxNT3su0Vi265BVTI4JG2FGHggshGEJguSJoO5eq_-wRcBRwPOruPWfhqo32lVDPRY0MlBSxC7TsX7_u2NW7J-5ZAX7IyqSTyoywyVbSw");">🌸https://static.xx.fbcdn.net/images/emoji.php/v9/tf4/1/16/2728.png?_nc_eui2=AeFHX9HDwltrU1I8qAD1ViX-djh7quxPkHx-oyN8H3C4dUoeMvth1qJ3R5nCk2-zq5tboyijOVfFMoFf4ThrPI8zFz4Cb33KW3g_mVeM7jvDXg");">✨