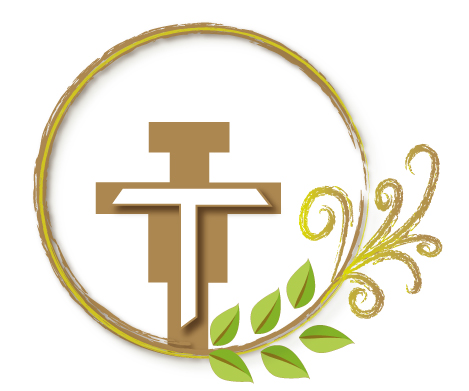 The Missionary Franciscan Sisters of the Immaculate Conception are an international community, founded in 1873 by Elizabeth Hayes (Mother Mary Ignatius of Jesus). Born on the Island of Guernsey, Channel Islands, she was an Anglican convert to Catholicism. Elizabeth began our first mission in Belle Prairie, Minnesota, USA.
We are now involved in a variety of ministries around the world: in Australia, Bolivia, Canada, England, Italy, Northern Ireland, Papua New Guinea, Peru, the Republic of Ireland, South Sudan and the United States of America.
Our Generalate is in Rome, Italy where we live community with the Sisters of the Good Shepherd and the Sisters of Notre Dame de Namur.
Our sisters are involved in a variety of ministries around the world.
In Coroico, Bolivia, Sr. Helena Harney oversees a residence and a farm for students who otherwise could not enjoy the benefits of education because their homes are in the mountains, far from any school.
In South Sudan, a country torn apart for several years by civil war, Sisters Helen Neini, from Papua New Guinea, teaches children, supports and encourages the teachers who themselves have had little education for the duration of the war. Sr. Mary Paropet, also from Papua New Guinea, teaches basic English at the Teachers College operated by Solidarity with South Sudan. Sr. Bakita Francis, from South Sudan, works with and is the voice of abused women and children in Yambio.
In Australia Sr. Cecilia see herself as a bridge builder between the Indigenous and non-Indigenous communities; helping to break down racism and prejudice by dispelling myths and misconceptions on both sides. She is also a support to the nursing staff at the local hospital being there for them when they need encouragement in a sometimes-stressful job.
In Georgia, our sisters have been involved in Social Apostolate in Savannah, compassionately providing meals, clothing and a helping hand towards employment and independence, while Sr Nuala Mulleady is the Director of Social Services in Valdosta, Ga. One of 45 women and men nominated for the 2017-2018 Lumen Christi Award, she is described as the hub that connects many "spokes" of Catholic and non-Catholic communities in southwestern Georgia. As she improves the quality of life for those on the margins, her gentleness, leadership and organizational skills are greatly appreciated. Sr. Janet Roddy is the Director of the Social Apostolate in Augusta and Sisters Maura and Alphonsina care for the poor in Albany.
In Papua New Guinea, Sisters Scholastica, the Governance Circle Leader, and Marceline provide safe haven for abused women.
Our sisters are also involved in parish ministry, prison ministry, education, nursing, spiritual direction and the ministry of prayer.