Our sisters have long been involved in the ministry of education. From nursery school to adult education, our mission has been to promote the total development of students in the light of the gospel and the tradition of Saint Francis and Saint Clare.
This is summed up in the vision statement of Mount Alvernia College, Kedron, Australia: our vision is to develop and support those who live their faith in today's world, commit to life-long personal and intellectual growth, care for the earth and all of humankind, work towards justice for all, and build community wherever life takes them.


By Amanda M. '17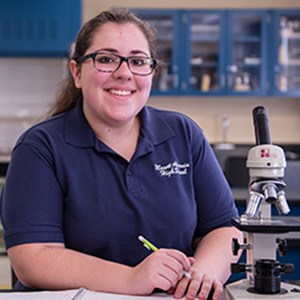 I have been in a Catholic school my entire life. All I have ever known is a plaid skirt, monthly mass, and religion class, for which I am incredibly grateful. I am grateful for the way Catholic schools have made my faith a part of my daily life. I don't need to wonder how to bring prayer into my life, because I have been doing it since I was five years old. Thanks to my Catholic education, I know that my faith is a part of every decision that I make, big or small. My morals and values have been shaped by the Catholic tradition I was raised in, and I know there is always a community who will welcome me home. These experiences, both mine and those of every student at a Catholic school, are what Catholic Schools Week is all about.
The major question most people ask is what makes Catholic Schools different from other private or even public schools. Aside from the uniform and the occasional convent, Catholic Schools offer students a place where they can learn about the world around them and their faith tradition. Catholic Schools offer rigorous academic curricula with an emphasis on hard work.
In addition to the academics, Catholic Schools like Mount Alvernia value service and bring our faith into the everyday life of the school. In the Franciscan tradition, we all complete 30 hours of service every year, and each one of those hours has made me a better person. For each additional element of Catholic education I am exposed to, I grow and develop. Catholic education creates well-rounded students that can meet the challenges of adult life with faith, capability, and perseverance.