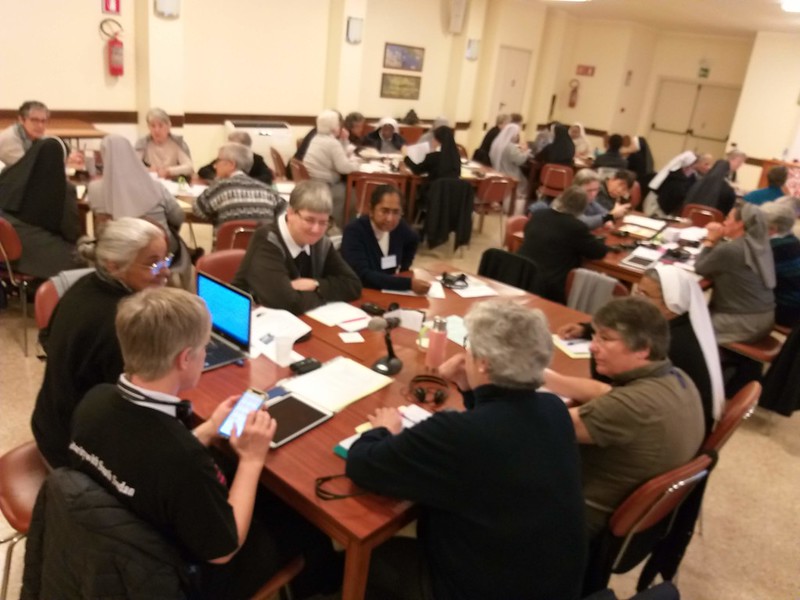 On January 9th and 10th 2020 Sister Danielle participated in the Annual ROME CONSTELLATION'S ASSEMBLY of UISG International Union of Superiors General.
In communion with the Church, that is living intensely the extraordinary Missionary Month and the Synod of Amazonia, the Constellation Committee of Rome, the most international of all constellations, celebrated its annual Assembly and invited all the General Superiors of the Constellation to participate in this meeting, which is always an opportunity to learn, share and strengthen our identity as women consecrated in the Church, welcoming the challenges that arise in our Institutes today.
This meeting was also the opportunity to speak about the MFIC and our commitment with Solidarity with South Sudan.