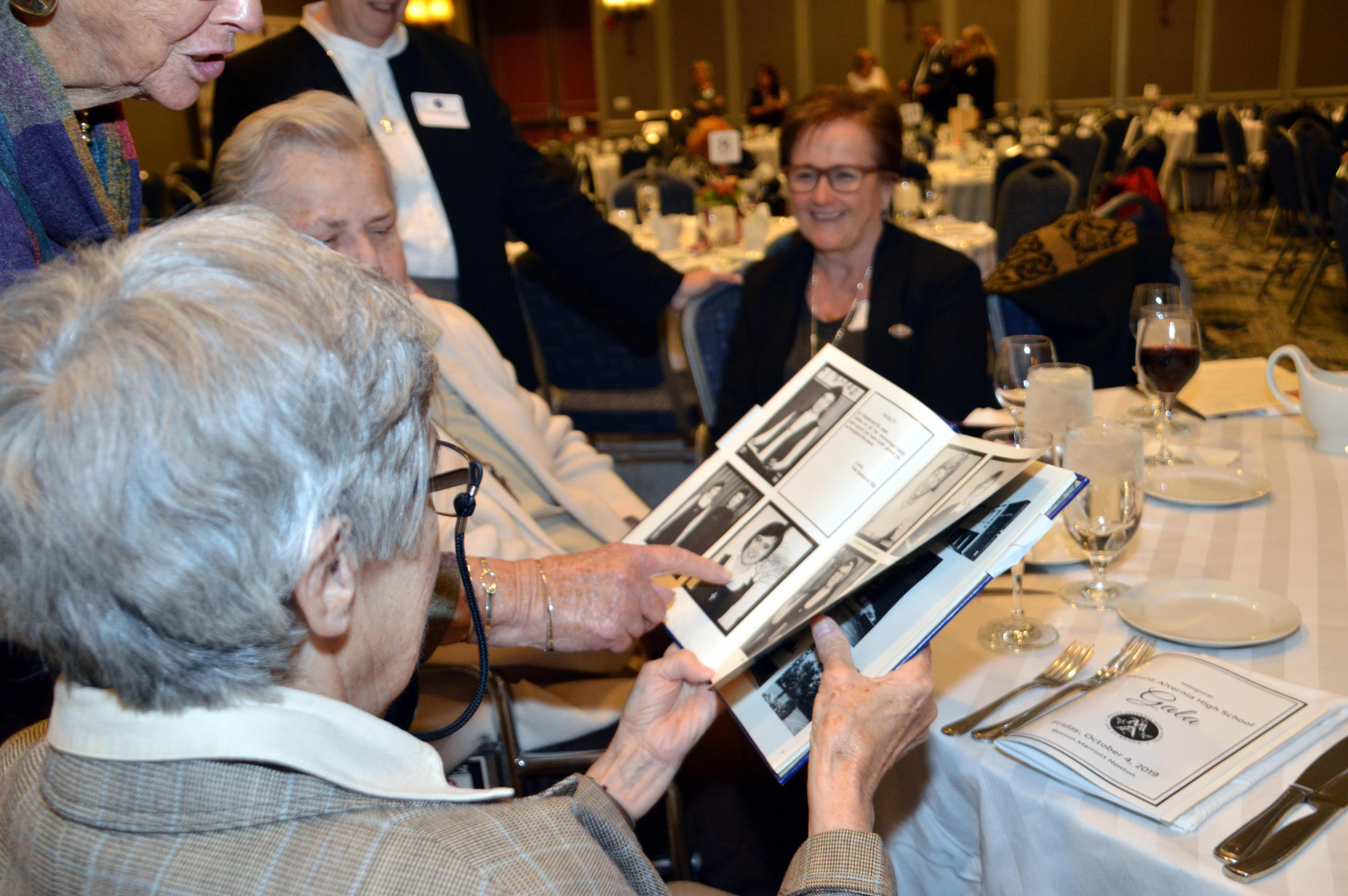 Mt. Alvernia High launched a new celebration to bring the Mount Alvernia community together to honor the faculty and staff, alumnae, parents, the Missionary Franciscan Sisters of the Immaculate Conception and friends of MAHS who have made an impact on their students.
In addition to being a night recognizing those who have contributed to life at 790 Centre Street, this Annual Gala, with a silent auction, supported the Mount Alvernia Fund, enhancing the work our students and faculty do every day, and benefitting future generations of courageous, compassionate and articulate women who are able to discern the good and respond to the call to be an effective force for it in the world.
For the past 20 years, a woman in the community has been honored as a 7 C's Woman. At the Gala, Mt. Alvernia honored women the students can look up to as examples of the Franciscan charism of service, justice and leadership. The recipients were Sr. Damon Nolan, Sr. Jean Morrissey and Eileen McLaughlin.