December 6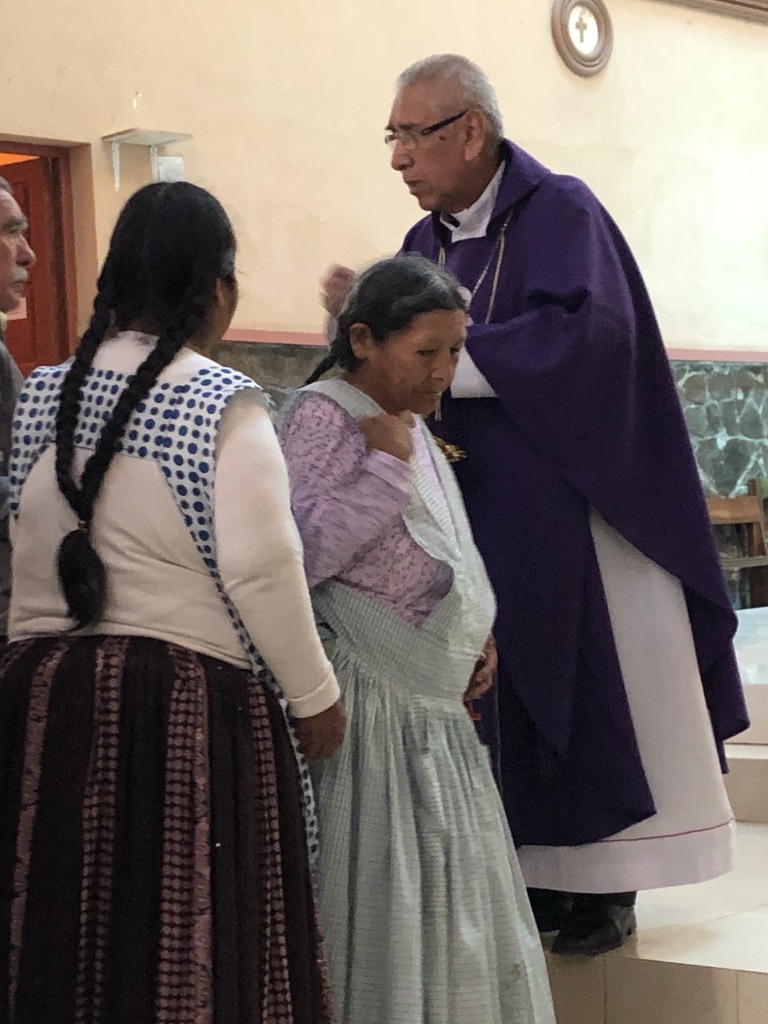 After a long but uneventful trip to La Paz from Boston, my sister Kathy and I arrived in Coroico where festivities celebrating fifty years of the life and mission of our sisters in Bolivia were about to begin. More than 50 catechists from the mountain villages that surround the parish gathered at the Cathedral for Mass celebrated by Bishop Juan Vargas.
During his homily he recounted his memories as a young priest working with our sisters and in particular with Sister Justin. Bishop Juan thanked our sisters for our presence in Coroico and reminded the catechists gathered, many of whom were trained by our sisters, that although we are few, our mission continues through them and spreading the Gospel and Christian life is in their hands.
After Mass we gathered in the Diocesan center for a delicious meal prepared by Betty and Marcos. Fr. Freddy introduced Sr. Helena Harney and invited her to make a toast. Helena thanked the people of Coroico for the gift that they have been and continue to be to the Missionary Franciscan Sisters of the Immaculate Conception. (MFIC) Many of the catechists present gave testimony to the many ways that the sisters who served here touched their lives. They called out many by name and asked Me to share with the sisters their deep gratitude and love.
December 7
Sisters Gustina and Clorinda arrived today. Veronica who is interested in our community came with Clori and Gustina to celebrate with us.
December 8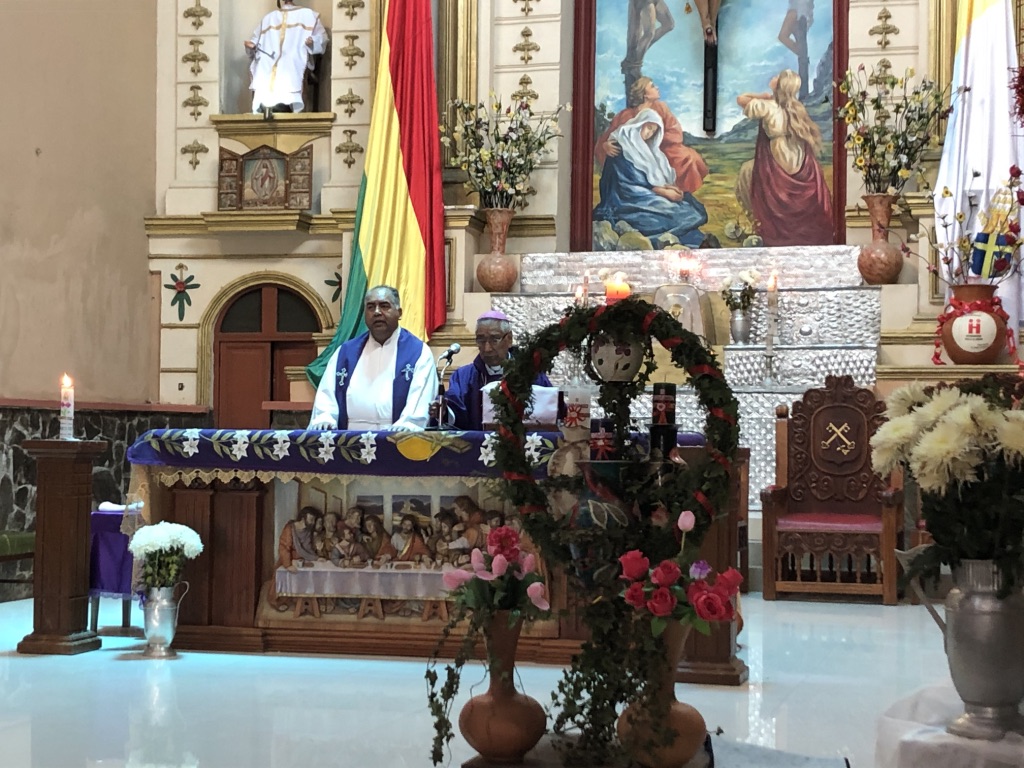 We began today's celebration with community prayer in our little chapel in the convent in Coroico. After breakfast we left for the festivities in the Cathedral of Saints Peter and Paul. The people of the parish had the church beautifully decorated. Sr. Maribel welcomed the congregation to the celebration and gave a brief summary of our charism. Once again, Bishop Juan Vargas was the celebrant. Each of the sisters present had an opportunity to participate in the Liturgy. Before the final blessing Sr. Helena thanked the people of Coroico for their love and support. The congregation was invited to share in a repast served by the sisters, priests and volunteers.
After a short break the religious in Coroico, the bishop and priests of the parish joined about 70-80 friends for a delightful lunch, music and dancing.
The weekend festivities were truly a testament to our MFIC sisters who have served here in the past and continue to serve here today. However, we also celebrated the love and friendship of the people of Coroico and way in which they have enriched our Franciscan charism.
Marie