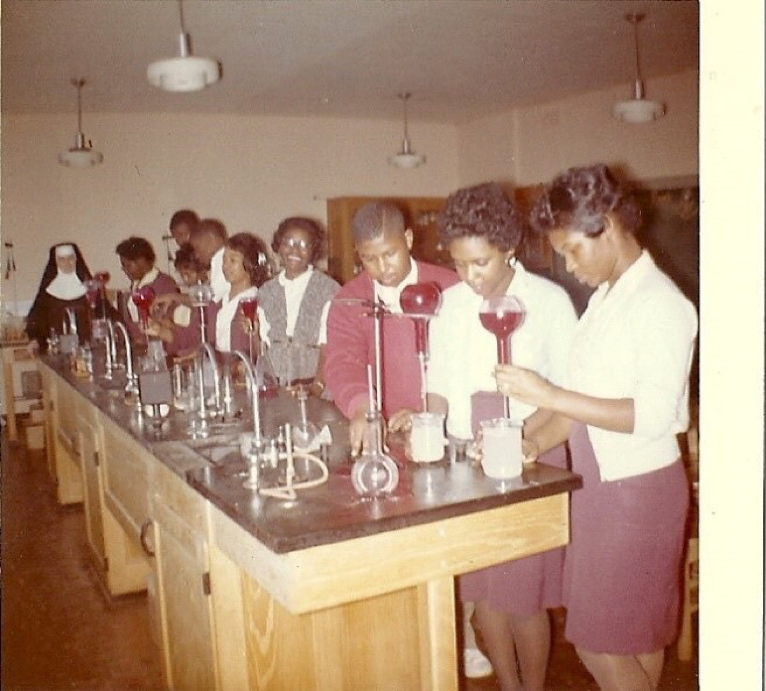 Although St. Pius X High School in Savannah was opened for only 19 years from 1952 –1971, its impact on the community and the families of African American students was enormous. Its graduates became lawyers, doctors, dentists, accountants, judges, officers in the armed services, postal workers and business and community leaders.
According to one of the graduates, Elmore is quoted as saying: "St. Pius offered a classical education second to none to African American children, we were taught by the nuns of the Missionary Franciscan Sisters of the Immaculate Conception...I can remember so vividly, most people who go to college, they learn Shakespeare, and they learn Keats and Yates and Wordsworth. We were taught in high school." "I liked the fact that they made us know homework is something you are supposed to have," a life lesson for every day, Moore said. "You really need to do the best you can."
There are so many beautiful memories the alumni of St. Pius X high school have. They were treated as individuals, with individual attention by the sisters. They were taught religion, French, Latin, Literature, Science as well as music, the arts and sports.
The Alumni Association is working to place a historical marker at the school in memory of this great gift from the MFIC's.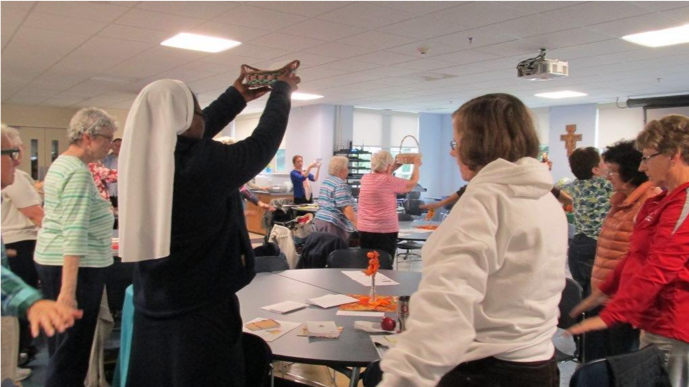 On Saturday, October 6, 2018 over fifty men and women came together at Mount Alvernia Convent/School to take a "step back" from the hustle and bustle of life to reflect, pray, express gratitude, lament, consider needful change and pledge to act to promote ecological conversion, based on the message of Pope Francis in Laudato Si. Everyone left inspired, hopeful and ready to make a difference in our world!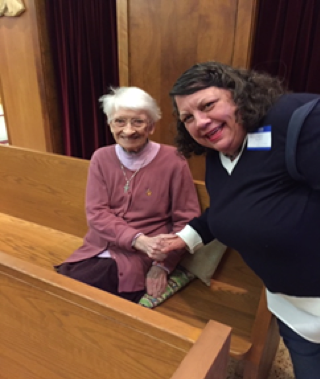 On October 13, 2018, graduates from St. Clare High School reunited at 790 Centre Street. Mass was celebrated by Fr. Eugene Sullivan, a long-time friend of the community. A pasta dinner followed in the school dining room. It was a great evening for remembering and reconnecting with one another! Special thanks to all who organized the event.
Thanks to Sister Suzanne Fondini and the USA Leadership team for the article.
In the pictures: Class of 1962 with Sr Antoinette; Closing ritual and prayer and Sister Lucille with a graduate.